GOP Takes Large Lead in Outside Spending Battle
This week Perspective Strategies is proud to launch the 527tracker.
Its been 6 months in the making and all the numbers we've been producing are coming off this platform that provides an unprecedented real-time ability to understand how outside spending is shaping elections.
If you need real-time Super PAC spending alerts or spending analysis, go check out the platform.
Now for the numbers, we are going to take a hard look at Arizona this week as it is the only competitive Senate race where Democratic spending even comes close to Republican spend.
$276,155,874.77
has been spent since Labor Day.
$107,094,680.19
has been spent since last week; that is a 22.5% increase week over week.
Who is doing all this spending?
SLF alone continues to outspend pretty much every major Democratic Super PAC combined, both House and Senate, that's how much money they are moving. When you add in CLF, who dropped $18 million this week on top of the $15 million they spent last week……
Spending over the last 7 Days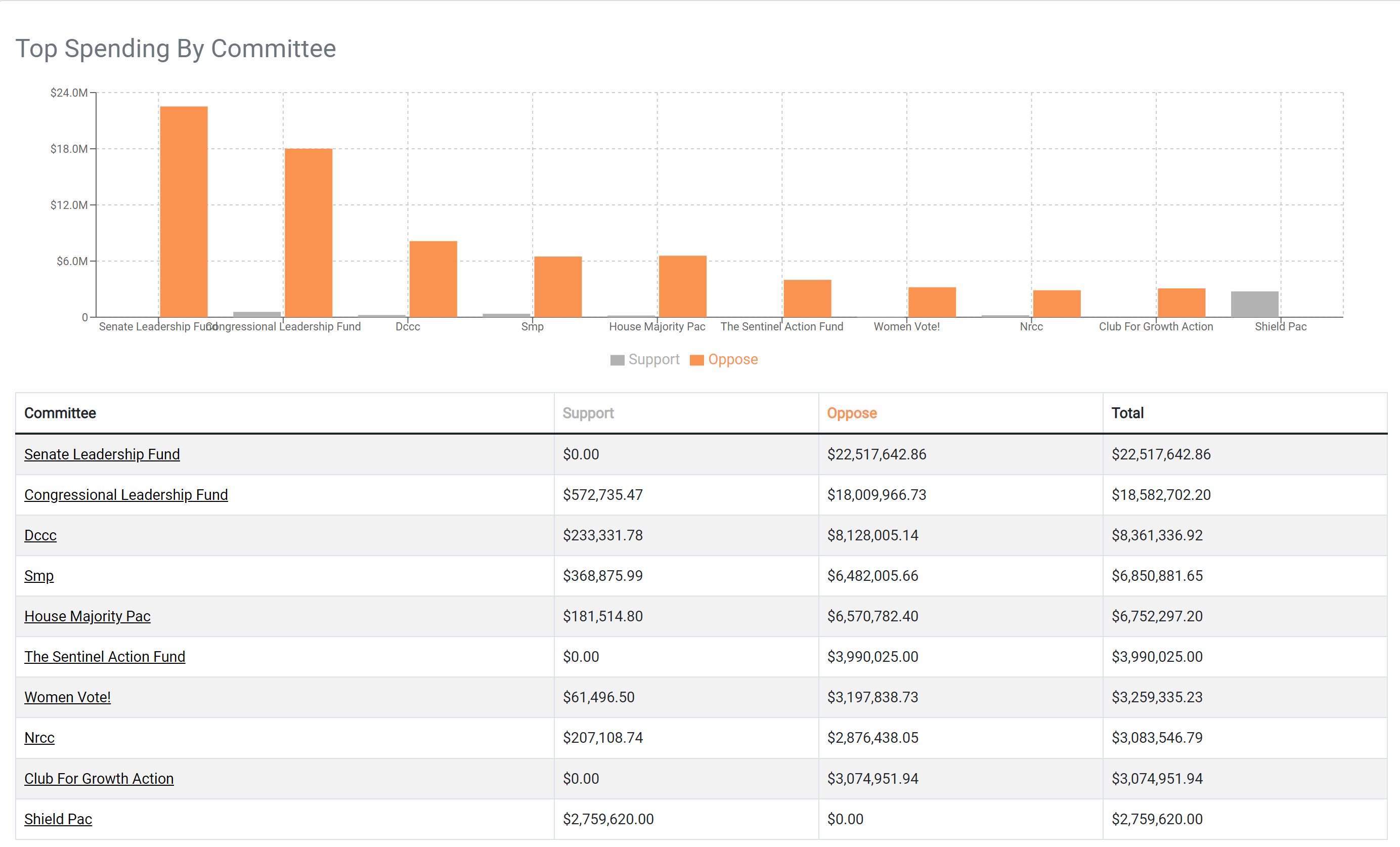 Where is all that money going?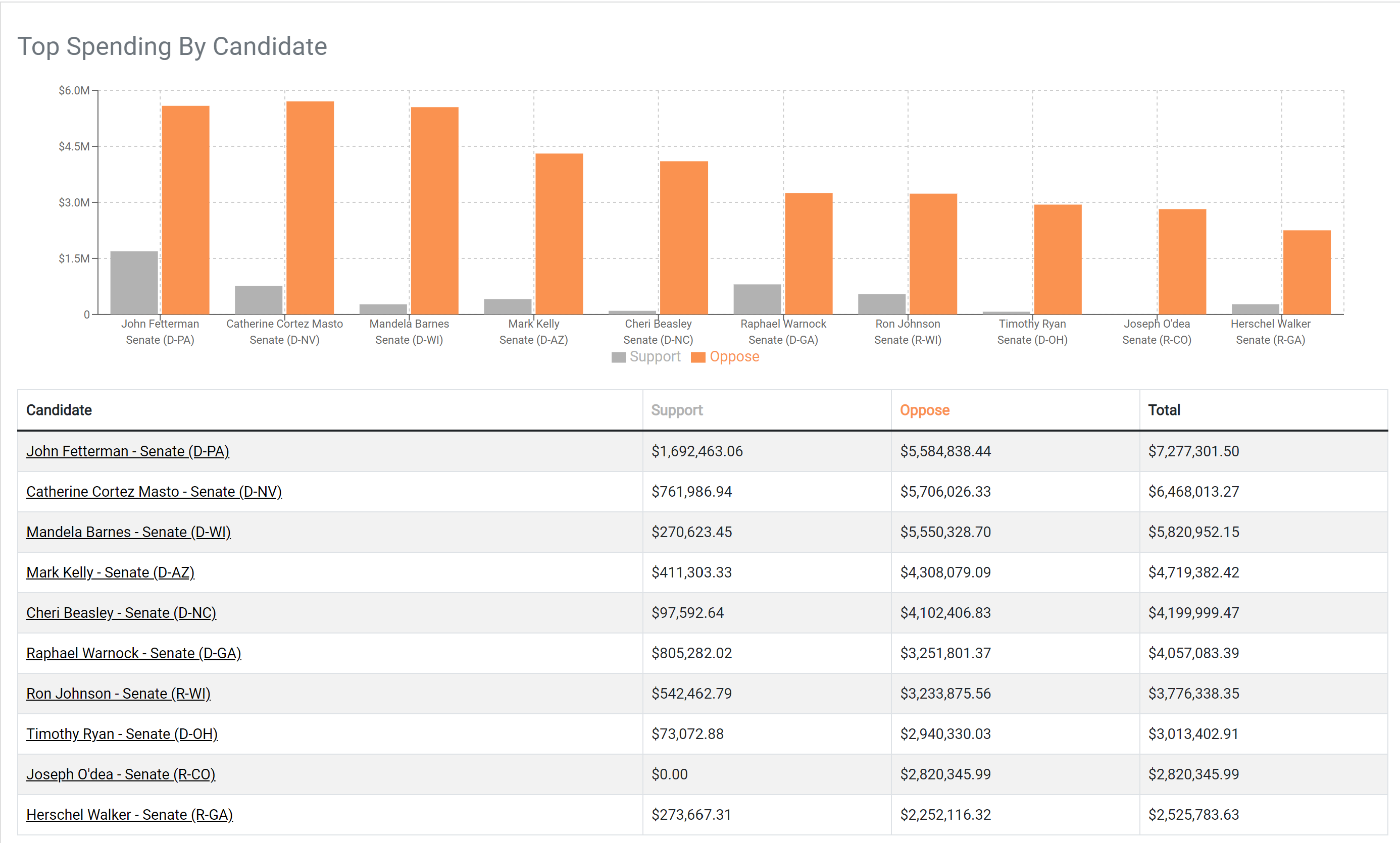 Whats interesting inside these numbers?
The WI Senate race received the most money of any race last week with

$9,597,290.50

in spending.

$5.5 million

against Mandel Barnes

$3.2 million

against Sen. Johnson

CO Senate race has popped. As we mentioned last week, there was barely no spending in the race. This week:

$2.67 million

opposing O'Dea from a new Super PAC, 53 Peaks.

$2.57 million

just came in this morning from Giffords PAC, not reflected in the graph above.
What does

$5.3 million

dollars in one week tell you about a Senate race with an RCP average of Bennet by 8.6?

WA Senate race also popped.

$1.96 million

came in against Tiffany Smiley
What are the Take Aways?
What does it say about the perspective of Democrat party strategist that the Dem aligned groups spent more money (at least over the last week) attacking Joe O'Dea in CO and Tiffany Smiley in WA than they did Walker in GA, or even OZ in PA? Considering how badly Democrat groups are being outspent at the moment, they do not have the luxury of providing unnecessary air cover. $5.3 million in Colorado in one week is a lot of money, considering how close these races are, we have to assume party strategist would prefer to spend this money ensuring a victory in GA, PA, or even AZ. Why is that money not being spent in Ohio where the race is a tossup but instead going into seats that has Sen. Bennett up by 8 and Sen. Murray up by 6 according to polling averages. This speaks volumes.
I guess its fair to ask the same question around why SLF put $4.1 million up against Beasley in NC this week if Budd isn't expected to lose, but considering the NC race is much tighter on paper than CO and the depth of SLF pockets this cycle, it isn't surprising at all that SLF would just want to lay down capital to prevent Beasley from making up any ground on Budd.
Finally, Arizona
Last week we mentioned that AZ was the one place where Republicans were being outspent by Democrats, that is no longer the case (at least over the last week).

There was a lot of ink spilled last week about SLF pulling out of AZ and the demise of Blake Masters. Thanks to a new Super PAC stood up by Heritage Action, The Sentinel Action Fund that pumped $3.9 million into the race last week, this race continues to be interesting. And more Republican aligned groups have announced that they are going to spend in AZ as well, we will see if that materializes.
An equal amount of ink has been spilled prognosticating on split ticketing. It was certainly a phenomenon in 2020 when millions of Republicans turned out for Biden. Will split ticketing turnout be replicated in 2022? In places like NH, its possible to see some level of split ticketing in several different directions. With Kari Lake being such a polarizing figure, its hard to imagine the mindset of a voter who votes for Trump endorsed Kari Lake and then Mark Kelly; or in GA Brian Kemp and then Ralph Warnock. But we will see.
For the Rest of the Data
Pennsylvania

Nevada

Wisconsin

North Carolina

Georgia

Ohio

Washington

New Hampshire

Wisconsin

Quick look at Congress since we haven't had much time to cover it: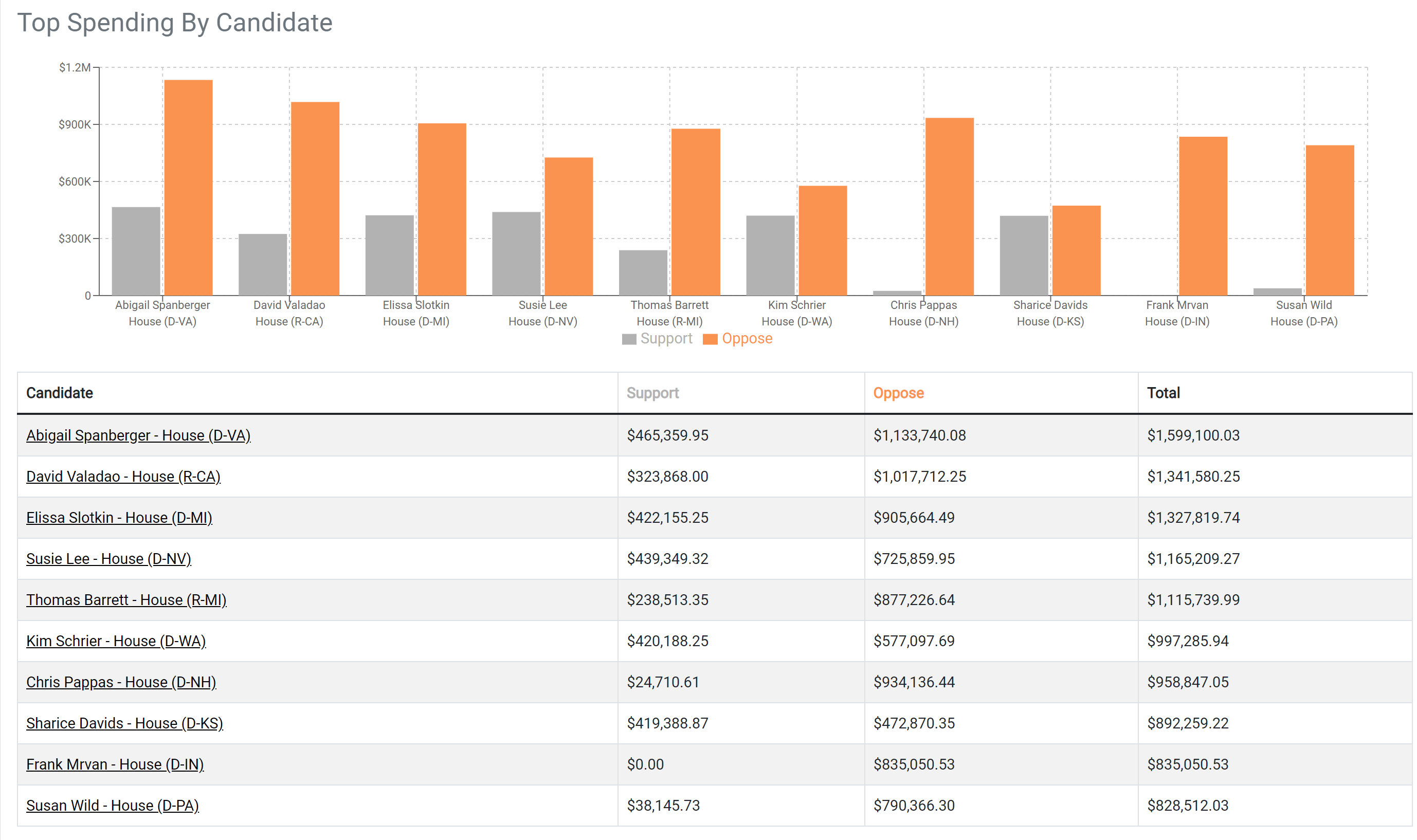 Tara Palmeri mentioned 527tracker in her
Thursday newsletter
, if these numbers are interesting and need more analysis or if you need spending alerts landing in your inbox in real time, go check it out.